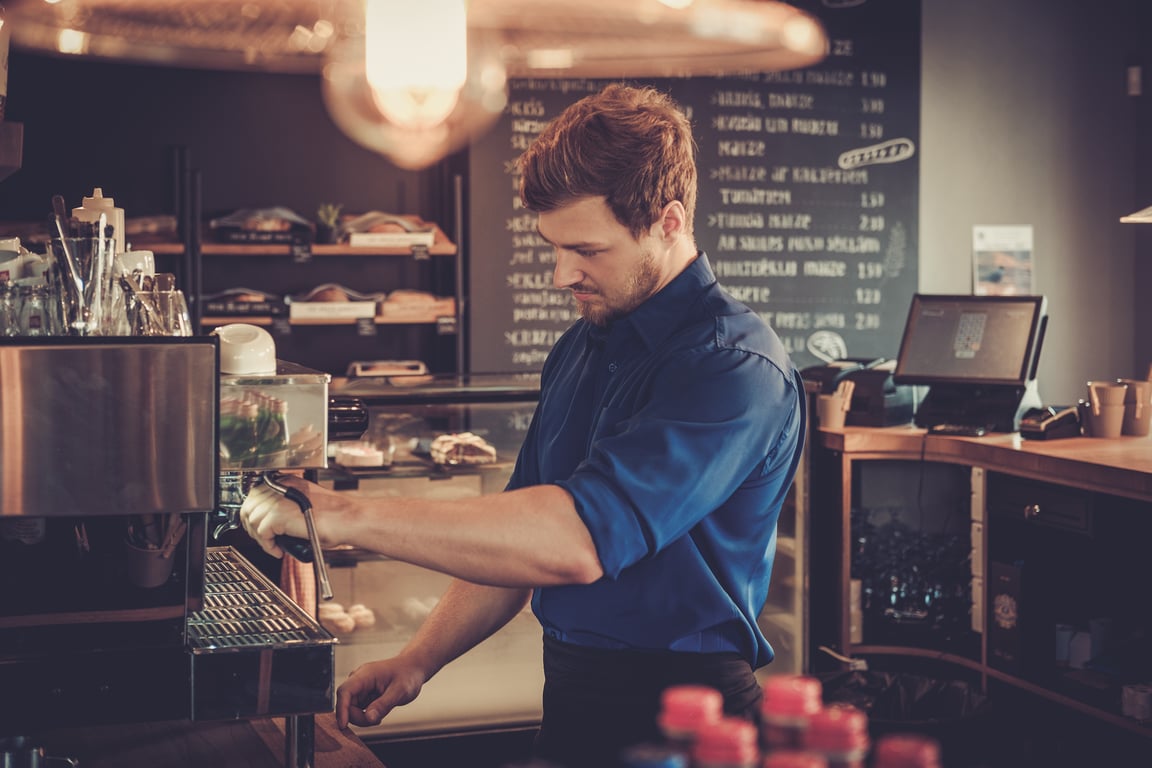 (SA) Barista Training - Prepare and serve espresso coffee
Hospitality - SITHFAB025
Benefits
If you are looking to work in the hospitality industry, undertaking a Barista course will give you a starting point and allow you to work in cafes and restaurants as a barista.
Coursework and Assessment
This course is a competency-based training program and assessment is made up of multiple choice quizzes and practical demonstration of skills.
What does this course cover?
This course covers: Major types and characteristics of coffee beverages
- Characteristics of different types of bean, blends, & roasts - Mise en place requirements - Methods and techniques for preparing and serving coffee beverages - Quality indicators for espresso coffee extraction - Available options to meet specific customer preferences - Factors relevant to quality of espresso coffee - Extraction rates for the different espresso coffees - How and when adjustments are required - Organisational procedures and industry standards - Appropriate environmental conditions for storage - Essential features and functions of different espresso machines - Basic maintenance and cleaning methods for espresso grinders, machines, and equipment - Content of safety data sheets for cleaning agents and chemicals, or workplace documents that interpret the content of SDS. - Latte art
For more information about the contents and assessment requirements for this course see the government's unit of competency details.
Units
SITHFAB025 - Prepare and serve espresso coffee
FAQs
There is no requirement to renew this unit of competency.
Upcoming Courses
Date
Time
Location
Cost
Enrolment Form
Sorry, there are no upcoming courses scheduled. Please contact us using the expression of interest form above if you would like to discuss further.
Delivery:
Blended (Face-to-Face & Online)
Duration:
4 hours face to face practical and 3 hours online learning
Location:
80 Currie Street Adelaide, SA
Recognition of Prior Learning:
RPL is not available for this course.
Enrol Now →