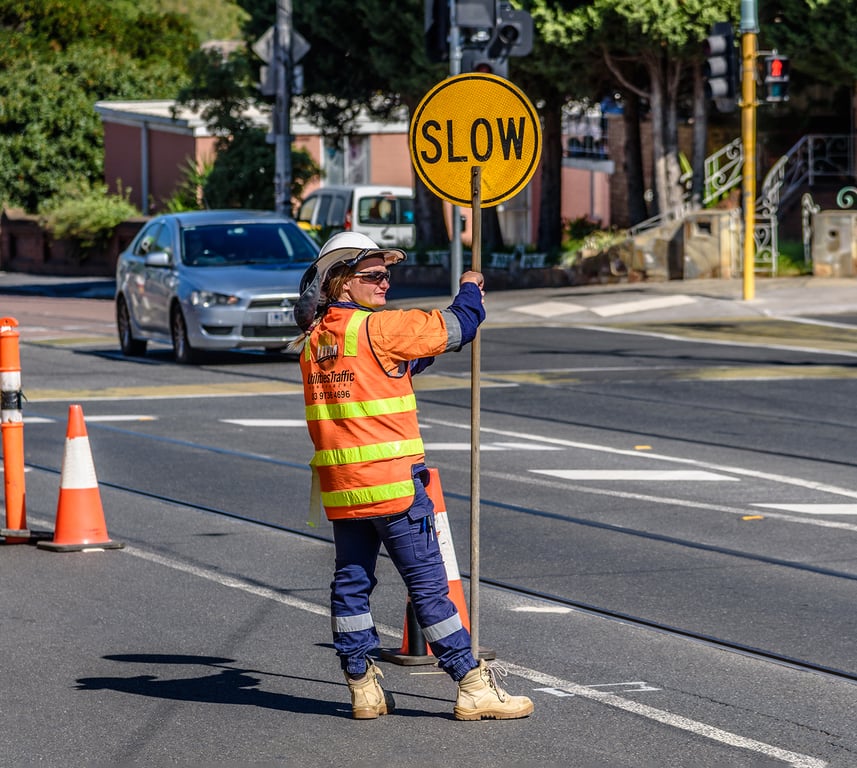 (SA) Refresher - Workzone Traffic Control
Traffic - RIIWHS205E & RIIWHS302E
Benefits
Stay up to date on the basics of Traffic Control. This Traffic Management refresher course teaches you the skills to implement a traffic management plan and set up traffic control equipment. This course reinforces the essential skills for several industries, including civil construction, mining and drilling and ensures students stay current with industry practices.
Key Elements of the training include: - Planning and Preparing of traffic management plans - How to eliminate traffic hazards to protect pedestrians and workers on site - Instructions or procedures for controlling traffic - How to implement and monitor the effectiveness of a traffic management plan.
Coursework and Assessment
This course is a competency-based training program.
Units
RIIWHS302E - Implement traffic management plans
RIIWHS205E - Control traffic with stop-slow bat
FAQs
Traffic control tickets typically need to be renewed every 3 years.
Upcoming Courses
Date
Time
Location
Cost
Enrolment Form
Sorry, there are no upcoming courses scheduled. Please contact us using the expression of interest form above if you would like to discuss further.
Course Code:
RIIWHS205E & RIIWHS302E
Location:
80 Currie Street Adelaide, SA
Recognition of Prior Learning:
RPL is not available for this course.
Enrol Now →