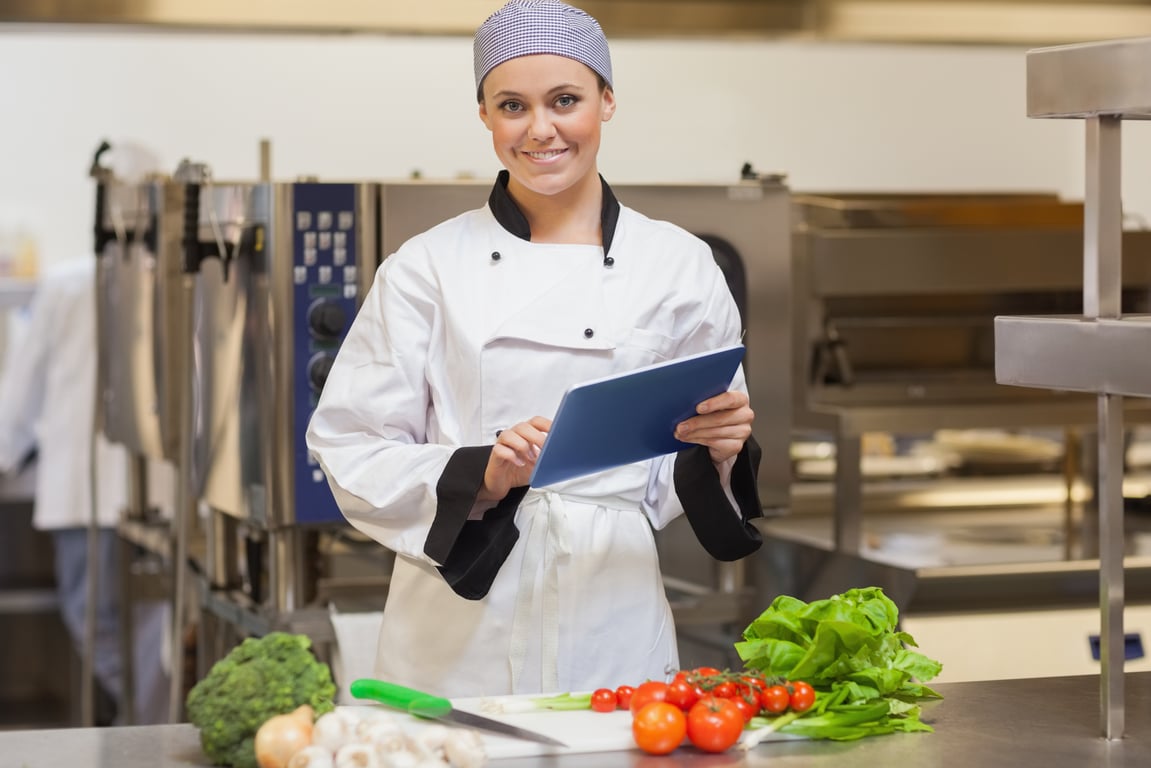 (SA) Use Hygienic Practices for Food Safety
Hospitality - SITXFSA005
Benefits
Benefits
This course provides you with the skills and knowledge required to use personal hygiene practices to prevent contamination of food that might cause food-borne illnesses. It teaches the student to follow pre-determined organisational procedures and to identify and control food hazards.
Who needs to complete this course?
Food Handler requirements - Federal legislation (governed by FSANZ) states that all Food Handlers must be trained in food safety. Many people are surprised to learn that Food Handlers aren't just those employees who work in the kitchen. A food handler can also be someone who: - Serves food to customers - Moves food into storage - Delivers food - Cleans equipment and utensils Simply put, anyone who comes into contact with food or food equipment in a food business is a "Food Handler".
What does this course cover?
- basic aspects of commonwealth, state or territory food safety laws, standards and codes as follows: - meaning of contaminant, contamination and potentially hazardous foods as defined by the Australia New Zealand Food Standards Code - employee and employer responsibility to participate in hygienic practices - role of local government regulators - ramifications of failure to observe food safety law and organisational policies and procedures - health issues likely to cause a hygiene risk relevant to food safety: - airborne diseases - food-borne diseases - infectious diseases - hygiene actions that must be adhered to in order to avoid food-borne illnesses - effective hand washing procedures - effective personal health and hygiene practices: - major hygiene-related causes of food contamination and food-borne illnesses - workplace hygiene hazards when handling food and food contact surfaces - contents of organisational hygiene and food safety procedures - hygienic work practices for individual job roles and responsibilities - procedures for reporting hygiene risks and unsafe work practices, including personal health issues.
This course is a nationally accredited course and meets the regulatory requirements for food safety in Australia.
All course material is informed and meets with the Food Standards Australia New Zealand Act 1991 and the Australia New Zealand Food Standards Code.
For more information about the contents and assessment requirements for this course see the government's unit of competency details.
Units
SITXFSA005 - Use hygienic practices for food safety
FAQs
Yes, most employers will require their staff to have completed a course in food hygiene.
Upcoming Courses
Date
Time
Location
Cost
Enrolment Form
Sorry, there are no upcoming courses scheduled. Please contact us using the expression of interest form above if you would like to discuss further.
Delivery:
Blended (Face-to-Face & Online)
Location:
80 Currie Street Adelaide, SA
Recognition of Prior Learning:
RPL is not available for this course.
Enrol Now →