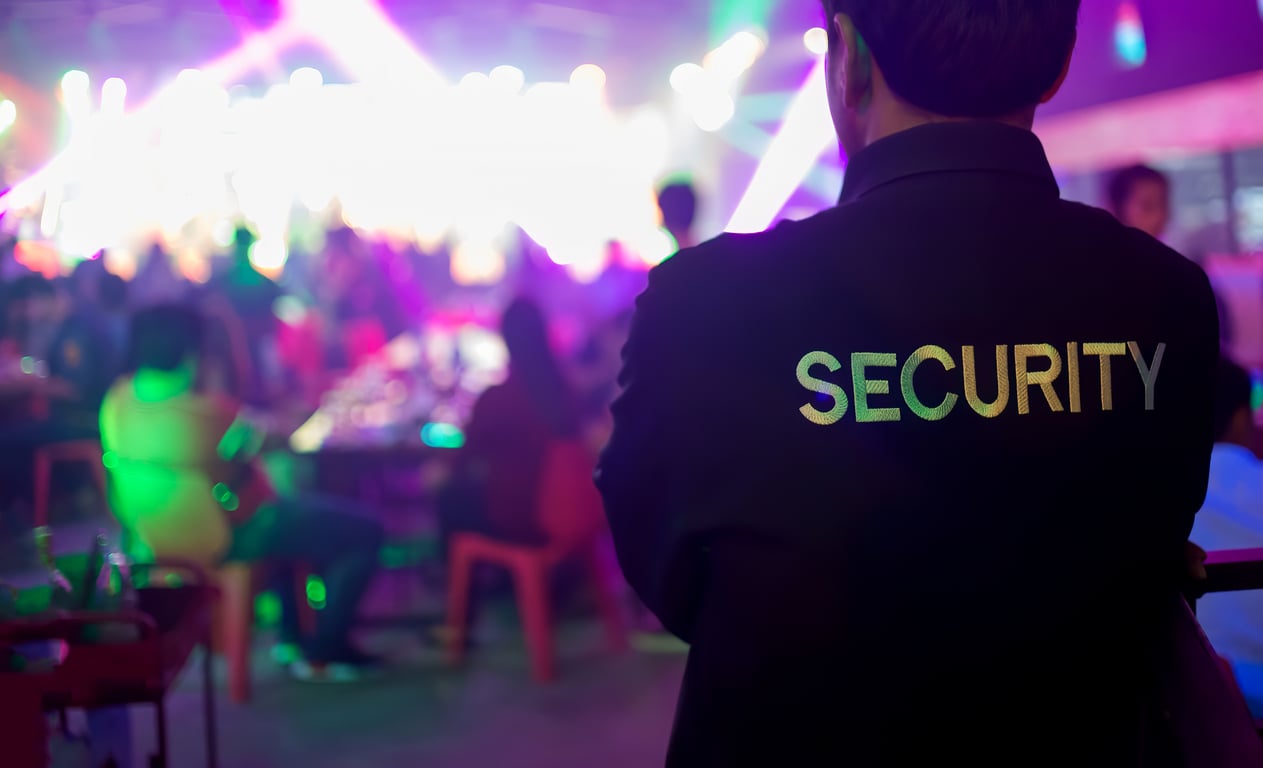 (VIC) Certificate II in Security Operations
Security - CPP20218
Will security work suit you?
Before undertaking your training it is important that you are aware of specific criteria you need to meet to ensure you can work in the industry: - Basic English Proficiency - You will need at least level 2 English proficiency and good communication skills. - Good listening and verbal communication skills to assist people with their needs - Competent written skills to report security risk situations to your supervisor or emergency services as needed - Be over 18 years of age - Able to perform the physical role of a security guard - need to have the ability to deal with various security threats and challenges and perform physical tasks on a daily basis. For instance, ejecting a person from property who may be causing harm to a person or property/assets; to perform first aid; have good vision to have a strong sense of observation and quick response to particular situations and the ability to move quickly; and the physical ability to work on your feet for a whole shift patrolling sites, or positioned at a gate checking people in and out. Physical fitness is a requirement of this job role. Suitability for the role is discussed as part of the pre-training screening process. - Pass a probity check - (including fingerprints and National Police Check) in order to get your security license. - Not be a prohibited person - Be a fit and proper person - this includes not having any medical condition or criminal history with the police which may hinder your ability to gain employment in the industry - Be a resident of Australia or be a holder of a current visa with working right
Coursework and Assessment
Prior to starting your coursework, you will be required to undertake some pre-learning to familiarise yourself with the coursework content which can take up to 15 hours. You will also be required to undertake some homework revision throughout the training duration.
This course is a competency-based training program and you will be assessed via a combination of multiple choice questioning, written response assessments, incident reporting, verbal questioning and practical demonstrations.
Pre-enrolment Requirement
A pretraining and Language, Literacy, and Numeracy (LLN) test is required prior to enrolment in this course.
Pre-learning Requirement
Prior to starting the course you will be required to familiarise yourself with the learner guide provided for each cluster.​
Additional Requirements
On completion of the qualification, the learner will be required to complete, submit and be successful in obtaining a private security individual licence to work in the security industry.
Employment Pathways
Students who have completed the CPP20218 Certificate II in Security Operations will be well-placed to begin working in entry-level roles in the security industry. These include:
- Security Officer - Unarmed Guard - Crowd Controller - Control Room or Monitoring Centre Operator
Study Pathways
Students may also choose to specialise by studying the CPP31318 Certificate III in Security Operations or CPP31418 Certificate III in Close Protection Operations and associated skillset streams. These include: - Armed Guard - Cash-in-Transit - Close Protection (Bodyguard) - Guarding with a dog
Units
CPPSEC2101 - Apply effective communication skills to maintain security
CPPSEC2102 - Apply legal and procedural requirements to work effectively within a security team
CPPSEC2103 - Apply WHS, emergency response and evacuation procedures to maintain security
CPPSEC2104 - Apply risk assessment to select and carry out response to security risk situations
CPPSEC2105 - Provide quality services to a range of security clients
CPPSEC2106 - Protect self and others using basic defensive techniques
CPPSEC2107 - Patrol premises to monitor property and maintain security
CPPSEC2108 - Screen people, personal effects and items to maintain security
CPPSEC2109 - Monitor and control access and exit of persons and vehicles from premises
CPPSEC2110 - Monitor and control individual and crowd behaviour to maintain security
CPPSEC2111 - Apply security procedures to manage intoxicated persons
CPPSEC2112 - Apply security procedures to remove persons from premises
CPPSEC2113 - Escort and protect persons and valuables
HLTAID011 - Provide First Aid
FAQs
We are happy to assist any students with scheduling, please contact us so we can work something out for you.
Delivery:
Combination of Face to Face & Zoom sessions with online learning methods
Duration:
18 days plus 36 hours of homework and pre-learning
Location:
953 Nepean Highway Bentleigh, VIC
Recognition of Prior Learning:
Available - call us to discuss your options!
Enrol Now →