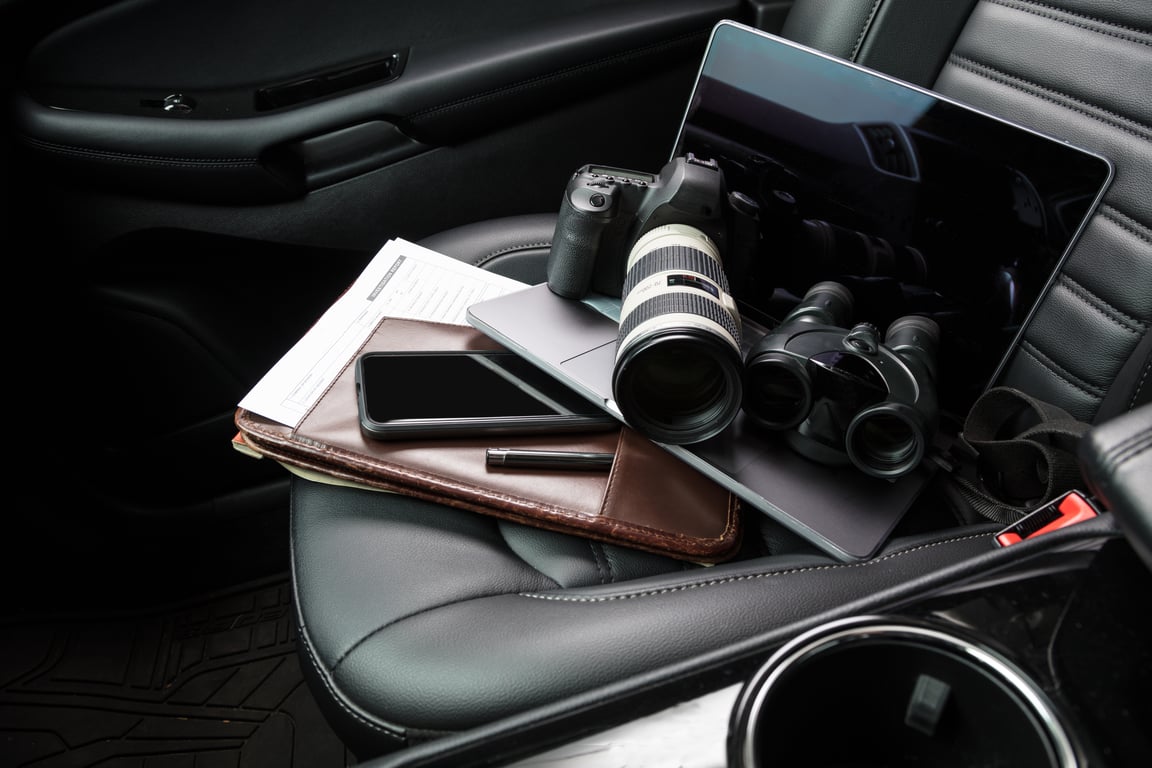 (VIC) Certificate III in Investigative Services
Investigations - CPP30619
Why Study the Certificate III in Investigative Services?
This qualification will suit people wanting to become investigators, responsible for factual investigation and inquiry work or covert surveillance operations.
Investigators operate under limited supervision and use discretion and judgement to search for information about a person's character, actions or work and gather evidence that may be used in court.
Description
The Certificate III in Investigative Services will prepare you as a private investigator, providing a healthy income for those that gain employment within the industry.
Will a Career in Investigations Suit You?
Individuals who are inquisitive, analytical and detail oriented are well suited to investigations work. You will need to have the following skills to be successful in Investigations Industry:
Analytical and Critical Thinking Skills Successful investigators can assess physical evidence and conduct interviews and use them to draw accurate conclusions. For example, they listen carefully and pay attention to non-verbal cues when interviewing people. Their analytical skills help them identify any discrepancies or gaps in the story that require further investigation. If people give different or contradictory accounts, an investigator uses their analytical skills to assess which account is more probable. Good analytical skills also help investigators analyse evidence objectively and follow the best process.
Good Communication Skills
Strong Verbal Communication Skills - As an investigator you will need to interview people and make enquiries to locate information relevant to the job.
Strong Written Communication Skills - Investigators submit written documents and reports detailing their investigations and findings. Effective investigators are typically strong written communicators who can present their findings concisely and clearly.
Non-verbal Communication - The most successful investigators can understand the non-verbal communication that may suggest interviewees are lying or withholding information. If you notice non-verbal cues, you may ask follow-up questions to determine the truth.
Research Skills Investigator may need to conduct thorough research on the people and businesses involved in their cases. For example, they may research the background of their subject including their relationships, careers, and lifestyles. They may research the policies, financial history, and recent deals of businesses under investigation.
Observation Skills The most successful investigators have keen observation skills that help them notice even small details during interviews and while reviewing evidence and crime scenes. These details may go unnoticed by many people.
Self-management Skills These skills help investigators manage their thoughts, feelings, and behaviours during cases. Investigators may work on cases that heighten their emotions. Expressing their emotions may compromise the case by impairing their judgement and encouraging interviewees to withhold information. Instead, successful investigators manage their emotions and try to keep calm for the best results. Good self-management skills also help investigators work productively and stay engaged, whether they're working as part of an investigative team or independently. These skills can also help them stay objective and follow a thorough investigative process, rather than drawing early conclusions.
Discretion Being discrete with sensitive information helps investigators build trust with their clients. The best investigators only share sensitive details with people connected to the case.
Independent Worker As an investigator you are often working on cases independently and will need to be able to manage your time efficiently.
Working Hours
Investigations work requires a degree of flexibility to work a variety of hours, including some weekends or nights. Some interviews or surveillance jobs may require you to work outside of normal office hours to get the job done due to availability of interviewees and subjects' movements for surveillance jobs.
Employment Pathways
After completing a Certificate III in Investigative Services a person is equipped with skills and knowledge to perform Investigative Services. A person who has completed a Certificate III in Investigative Services would normally carry out basic duties such as undertaking missing person investigations, Investigations and Surveillance for Work Cover, Insurance Companies and Private Corporations. Workers within the Investigations industry are employed across a variety of occupations within investigations teams for Legal, HR, or private investigation companies.
Entry Requirements
There are no formal entry requirements for persons seeking enrolment into this qualification, however there are some requirements you will need to obtain a license. Please call us to discuss or consult your relevant licensing body for specific information or visit our page useful links.
Licensing Outcomes
The Certificate III in Investigative Services is a Nationally recognised course which will allow you to apply for an Investigators license with the relevant state regulator in all States and Territories in Australia. There are specific additional conditions required by state regulators when granting the Investigators license and it is recommended that you review these requirements or contact us to discuss before enrolling in the course.
Units
CPPINV3026 - Work effectively in investigative services
CPPINV3027 - Develop investigation plans
CPPINV3028 - Investigate and locate subjects
CPPINV3029 - Provide quality investigative services to clients
CPPINV3030 - Conduct factual investigations
CPPINV3031 - Conduct interviews and take statements to support investigations
CPPINV3032 - Develop factual investigation reports
CPPINV3033 - Conduct covert surveillance operations
CPPINV3034 - Organise and operate surveillance vehicles
CPPINV3035 - Develop surveillance investigation reports
BSBESB305 - Address compliance requirements for new business ventures
HLTWHS003 - Maintain work health and safety
PSPCRT007 - Compile and use official notes
PSPREG006 - Produce formal record of interview
PSPSEC009 - Handle sensitive information
CPPSEC3124 - Prepare and present evidence in court
FAQs
Generally the course can be completed within 2-6 months studying full time and 6-12 months studying part time.
Upcoming Courses
Date
Time
Location
Cost
Enrolment Form
This Course is Self Paced - Start Anytime!
Bentleigh, VIC
$1500
ENROL NOW
Delivery:
Blended - Online and 3 Day Face-to-Face Workshop
Duration:
2 - 12 Months (Self Paced)
Location:
953 Nepean Highway Bentleigh, VIC
Recognition of Prior Learning:
RPL is not available for this course.
Enrol Now →