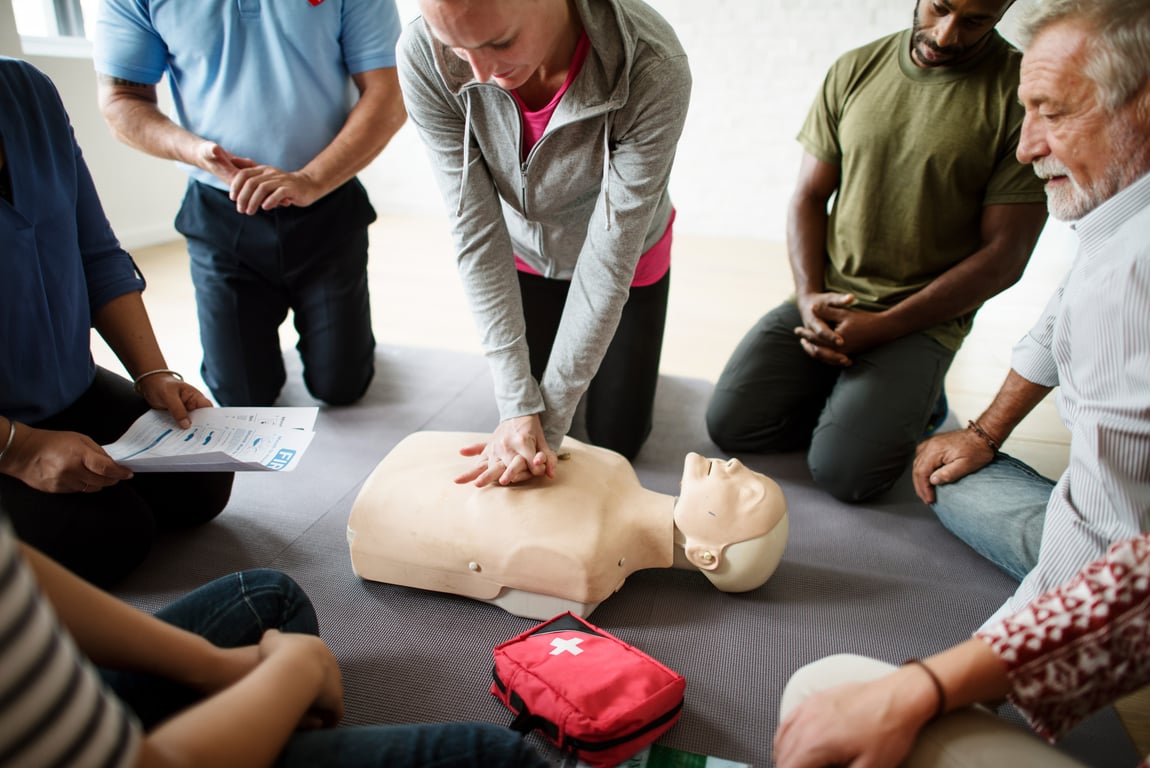 (VIC) Provide Advanced Resuscitation and Oxygen Therapy
First Aid - HLTAID015
Benefits
This course will give you the skills and knowledge required to provide advanced First Aid resuscitation techniques, life support, and management of casualty(s) until the arrival of medical or other assistance, and provision of support to other providers.
Coursework and Assessment
This course is a competency-based training program and you will be assessed via a combination of multiple choice questioning, incident reporting and practical demonstrations.
What does this course cover?
This course covers: - Legal responsibilities and other issues - Cultural considerations - Debriefing/Welfare - Basic life support techniques - CPR & AED (DRSABCD) - Anatomy and physiology - Supplementary oxygen therapy and advanced resuscitation techniques - Oropharyngeal airway - Maintenance of resuscitation equipment - Bag valve mask (BVM) - Infection control and PPE - Risk minimisation - Workplace incident, injury, trauma or illness record reporting
Units
HLTAID015 - Provide advanced resuscitation and oxygen therapy
FAQs
For experienced first aiders we also offer a condensed refresher course to allow you to stay up to date with current practices and procedures.
Upcoming Courses
Date
Time
Location
Cost
Enrolment Form
Sorry, there are no upcoming courses scheduled. Please contact us using the expression of interest form above if you would like to discuss further.
Delivery:
Blended (Face-to-Face & Online)
Duration:
3 Hours Face-to-Face & 2 Hours Online
Location:
953 Nepean Highway Bentleigh, VIC
Recognition of Prior Learning:
RPL is not available for this course.
Enrol Now →