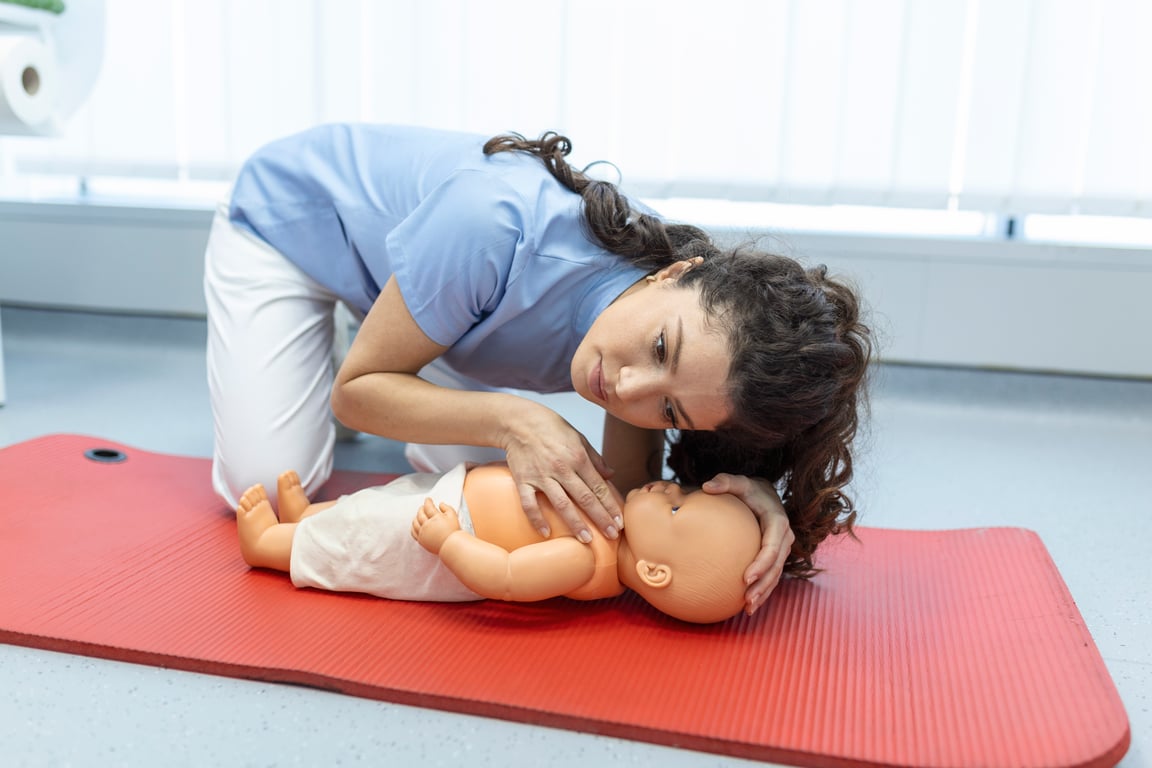 (VIC) Provide First Aid in an Education and Care Setting
First Aid - HLTAID012
Why do first aid?
This course applies to educators and support staff working within an education and care setting who are required to respond to a first aid emergency, including asthmatic and anaphylactic emergencies.
Coursework and Assessment
This course is a competency-based training program and you will be assessed via a combination of multiple choice questioning, incident reporting and practical demonstration.
What does this course cover?
This course covers: - Basic Life Support (DRSABCD) CPR and AED - Shock Management - Basic anatomical differences between adults and children, and the implication for the provision of First Aid - First Aid techniques as they relate to children - Airway Management - Asthma, Choking - Severe Allergic Reaction, Hyperventilation, Anaphylaxis - Cardiac Emergencies, Seizures and Convulsions - Bleeding and Wound Care - Burns and Scalds, Eye and Ear injuries - Extremes Heat and Cold - Musculoskeletal Injuries - Envenomation, Poisons and Toxic Substances - Needle Stick Injuries, Bites and Stings - Abdominal Injuries
For more information about the contents and assessment requirements for this course see the government's unit of competency details.
Units
HLTAID012 - Provide First Aid in an education and care setting
FAQs
For experienced first aiders we also offer a condensed refresher course to allow you to stay up to date with current practices and procedures.
Upcoming Courses
Date
Time
Location
Cost
Enrolment Form
Sorry, there are no upcoming courses scheduled. Please contact us using the expression of interest form above if you would like to discuss further.
Delivery:
Blended (Face-to-Face & Online)
Duration:
6 Hours Face-to-Face & 8 Hours Online
Location:
953 Nepean Highway Bentleigh, VIC
Recognition of Prior Learning:
RPL is not available for this course.
Enrol Now →